In conversation with Upendra Namburi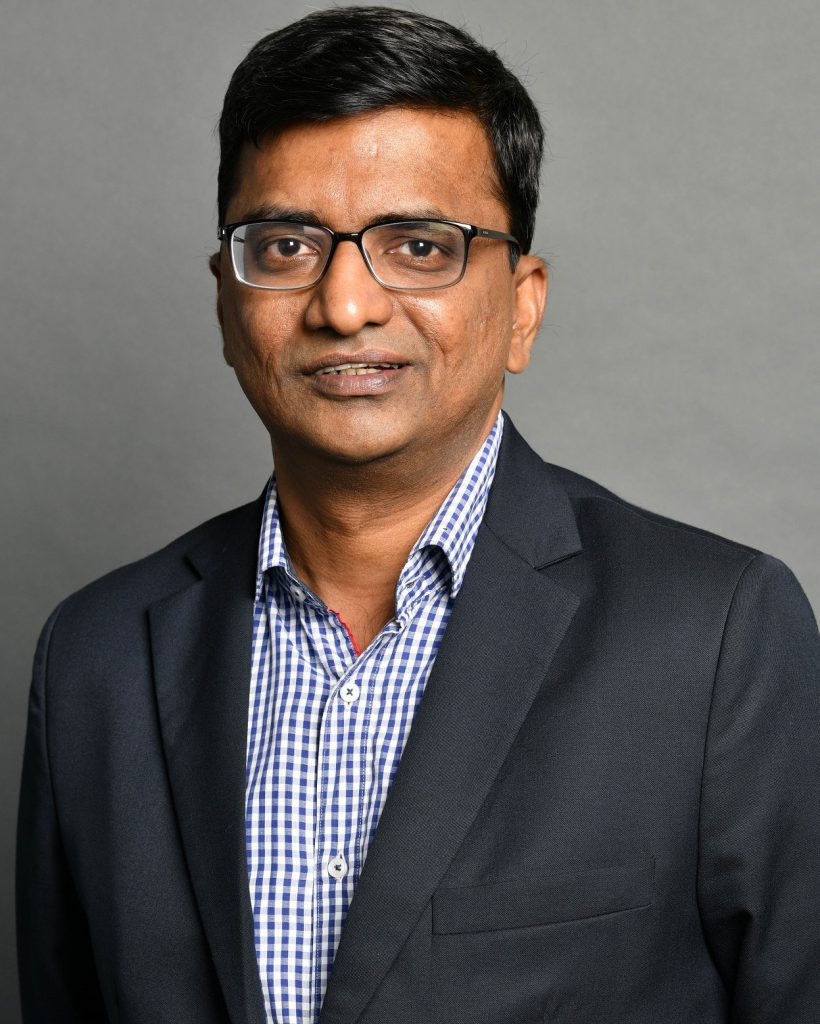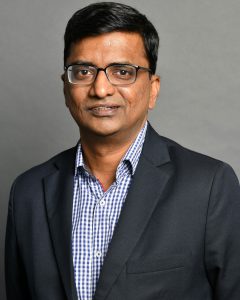 Upendra Namburi served as the Chief Innovation & Marketing Officer with Bharti AXA General Insurance and held leadership roles in SBI Cards, ABN AMRO and ICICI Bank before starting his new venture ideaearth.co – a platform for ideas and innovations. Over a career spanning two decades, he has launched over 25 new products and set up three new businesses, in addition to being a bestselling author and columnist. You can find out more about his latest passion in his podcast series  'Pathbreakers'.
What are some unique challenges sales teams faced/ are facing during and post lockdown. How do you think leaders can minimize the impact for their teams?
Sales teams are the most outwardly social group in any organization. Making 60 sales calls a day on grocery outlets, traveling 100 kms each day across markets, attending conferences, waiting in doctor's clinics or CEO's waiting rooms. They're used to meeting people, shaking hands and getting a pulse of their customers. The hard sell, the negotiation and the elation of the signed purchase order.
And, now, the entire social interaction, handshakes and coffees have been replaced by uni-dimensional zoom and whatsapp interactions. There is a huge amount of social energy which sales teams draw on to work and get their work done. It's been done like this for decades, and now, it's not viable or safe.
Leaders need to get back to selling themselves, to decode the new selling DNA and then figure out how their teams can sell in these new environments.
The impact on productivity is not from the lack of access to tools and technology. It's to do with the absence of social connect, exacerbated by excess technology.
Leaders need to reimagine this new world. It can't be built on earlier training models or sales patterns.
You mentioned the phrase "Digitizing Empathy" in a webinar on sales recently. Could you throw some light on what you meant?
We all love technology. It's amazing. However technology can also take you away from social connections and human warmth, as mentioned above.
When we look at online book recommendations, intuitive user interfaces or voice assistants, we are all converging to a day when technology can simulate the inputs, nudges and actions of humans. The mother guiding you across the road, the manager helping you for your first sales call. There is a softer dimension, in all these. Digitizing empathy is a journey in enabling technology to stimulate and reinforce your human senses, knowledge, guidance, humor and much more. It's the journey in which we want to be able to trust and feel as comfortable with our digital assistant as the one in real life.
Digitizing empathy is a journey in which we want to be able to trust and feel as comfortable with our digital assistant as we would one in real life.
It's also the journey in blending in the stuff which makes us humans. We don't really like clinical stuff. Humans have their signature way in getting things done. With humor, anguish, satire or even telling stories. That's the stuff which gets to us. And, that's the road to digital empathy.
As this global crisis moves us physically apart from one another, how have you seen leaders convey empathy to their teams using digital platforms? How do you think this impacts teams?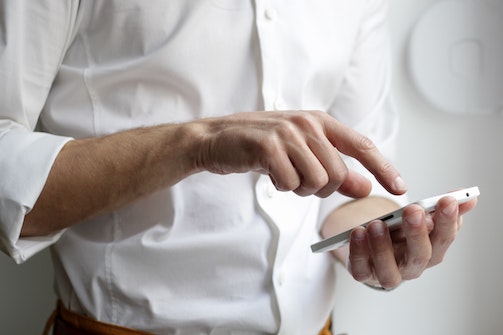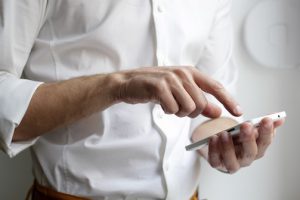 Great leaders have always prioritized spending quality time with their teams and partners. The physical meetings have been replaced by voice calls and whatsapp interactions. However, the basic DNA of connecting and remaining connected is still there. 
There is more humor as Covid 19 has been a great neutralizer. Everyone has to keep the house clean and manage the kids, and your level in the hierarchy doesn't take you away from those realities. This has also allowed many leaders to better understand their own family + work contexts and those of their teams. This allows them to have a sharper understanding, the other side, which we rarely ever see in normal settings. Great leaders will pick up those cues. 
I don't really think there is a challenge in the interactions being digital. Great leaders have never been troubled by the format of communication. They relish the interactions. Most organizations have already had weekly sales calls over voice or video conferencing etc. 
The area where leaders have been challenged is in identifying those resources who have a higher social dependence, the need to be guided, directed and even cajoled. The inability to walk over, spend a couple of minutes and offer a pat on the back.
Can a virtual wave replace or be a substitute for a pat on the back? Possibly, but that's a major rewiring needed all around. Leaders can't do this alone. They will need help from new tools, technology to support them.
In the current global scenario, we're hearing a lot about the importance of resilience. What's your take on this? 
Resilience is always important and even more in times such as these. Resilience is about digging in deeper into the trenches and fighting hard. This time around it's more important to be asking the right questions in the context of the changed environment.
It's about reimagining the world, re-discovering what you and the team are capable of, in this new reimagined world.
Resilience without reimagination, isn't going to mean much. As they say, there's a difference between movement and displacement. Resilience is akin to movement. Both together will lead to displacement.
What are some of the ways you've seen business leaders develop resilience within their organizations? 
The best leaders are those who are vulnerable and communicate. The ones who communicate clearly, the certainty and the unknown, with equal ferocity and focus. It's ok to say 'I have no clue what's going to happen now!'. It's even better to say 'Now, what do you think we can do differently? What's your take on this?'
Resilience is as much about orders & cash flows, as it is about communication & collaboration. And, tons of it. 
The second is about trust. This is a world in which leaders can't see their team members cooped up in their cubicles for 8 hours a day. They're literally out of sight.
Great leaders are those who lend trust to the work ethic and instill a sense of purpose and grit, far greater than clocking in those 8 hours.
The third is in taking bets. Yes. They are crunching timelines, not necessarily looking for a complete cost benefit analysis to start new projects & experiments. The UK government has demonstrated how they could turn around the NHS in the Covid 19 situation, as it flared up. Great leaders are those who are throwing the old rules and benchmarks out. They're rewriting the rules and constantly rewiring themselves.
Take a look at individual entrepreneurs – the milkman who sources plastic pouches in extremely tough circumstances to deliver milk at the same time, the grocery store owner who changes three modes of transportation every day to open his shop, the yoga teacher who has started an online zoom class. All of them have been thoroughly resilient and re-engineered their sourcing, logistics and delivery models. And, there are millions like them. If they don't earn money that day, they don't eat. That hunger demands resilience.
You've interacted with some very interesting people on your podcast. Can you call out the top three insights you've gained from a range of industries on how to manage these disruptive times for ourselves and for teams?
I had started the Pathbreakers podcast to have conversations with people who have pushed the envelope. It wasn't defined by their success, but their journey in moving the needle. 
The one aspect which comes out consistently, is their deep passion in everything they do. There's a glint in their eyes. They are not defined by their designations or accomplishments. They're wired and driven so differently.
Like Ajit Balakrishnan, who at 70 years plus, still wakes up at 4 am every day to code and learn coding.
Or Nandita Das, who doesn't bother measuring the impact she has made in helping a cause or changing opinion. Metrics don't bother her. If she's passionate about it, believes in it, she  just goes for it.
Rajesh Srivastava reminded me that we all need to chase delight, not satisfaction. You're never going to be distracted by competition if you're in pursuit of thrilling and exciting your customers. That's going to be your own unique signature. 
And, if you were to look at each and every one of them. You will see one more theme which clearly resonates and shouts at us. They all absolutely love adversity and don't mind learning, unlearning and morphing. They don't rest on their past achievements and laurels. And they're driven by what next and how different.
As they say, the difference lies in how you start and your attitude coming through the gates. And, they come charging right through the gates.
Photo by Mathias Jensen on Unsplash