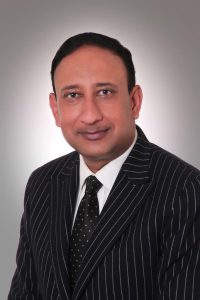 A senior partner at KPMG, Jaideep Ghosh has over 20+ years of consulting experience leading business transformation for Indian and international public and private organizations. His expertise covers a range of sectors – Technology, Telecommunications, Media, Transport & Logistics, Hospitality and Sports. Jaideep is a seasoned leader and has authored two thought-leadership reports titled 'Business of Sports' published in 2014 and 2016 by the Confederation of Indian Industry (CII) and KPMG in India. Jaideep is an alumnus of Columbia Business School, New York. He has also done an Advanced Operations Strategy Program at the Harvard Business School. Jaideep heads the Transport, Leisure & Sports sector for KPMG in India.
 What are some unique people challenges that businesses are facing today?
 I believe it's productivity challenges and related to widespread employee disengagement. While productivity-fixes were relatively less-complex for blue-collar workers, it remains challenging for knowledge workers.
Especially since in today's day and age, distractions are plenty. Technology-led improvements in connectivity (especially mobile connectivity) are certainly productivity boosters. But they tend to distract employees during work, especially those who spend excessive personal-interest time on their devices. Other disengagement challenges could be related to stress due to excessive meetings, incessant travel, inappropriate workplace dynamics, remote-working, social-demand related stress, and diet & lifestyle changes. And all of these have a direct impact on employee performance.
Keep in mind that Gen Z is the newest entrant to the workforce, whose preferences are very different from Gen X (who likely raised them) and Millennials.
 Can you throw some light on the new ideas being generated around behavior science and employee performance?
 Behavioral science is making headway into the conversations that take place in the corporate world. What is heartening is an increasing acceptance of the impact of psychological, social and emotional factors on employees and their work performance.
The science tells us that people make decisions relying on a range of factors including the rational and emotional. And that people comprehend and decide better in a given context rather than in a void. For example, an individual appreciates her own performance better when she sees it in the context of organizational and peer performance.
Behavioral science can help employees understand the context of performance and alter it though a prod (or 'Nudge') towards a desired direction.
We will increasingly see employee performance and productivity boosters being designed around behavior-design and the nudge principle.
 Do you believe behavior is the next frontier in driving employee performance?
 Behavior science combined with economics, neuroscience, psychology, social science, biology, analytics, and business management is going to be a differentiator to drive performance.
Some of the earlier behavior design applications (internationally) were around personal finance, retirement planning, health insurance, and social causes. Designing and adopting similar applications will be the next big differentiator for organizations looking to succeed by impacting employee performance.
Behavioral science is evidence-based rather than normative. It derives its conclusions based on real people's behaviors and choices, which, as I mentioned, are a mix of rational and emotional factors.
My only concern is around the scalability of behavior design in a macroeconomic context or in a large organization setting. Behavior science applications usually thrive in the micro-context better and organizations could adapt it for specific groups (e.g. business units, departments, functions, locations) and for specific outcomes.
Can you share some specific behavior insights that you have found useful as a leader?
 We all operate in what behavior science professionals call 'Choice Architecture'. Changing or even mild tweaking of that could have surprising outcomes.
Behavior design can exist for things that appear simple but can boost engagement and performance.
Let me share a few examples.
One way to reduce excess time spent in unimportant meetings could be to reduce the default meeting time (e.g. from 60 to 30 minutes) and get the work done in the reduced time. Other could be micro-kitchens spread across office space, often stocked with fruits and healthy options. Employees can save time by accessing the nearest micro-kitchen instead of an off location cafe, thereby saving time and also nudging your people to healthier food options.
Another upcoming trend is to have separate quiet spaces for employees to perform 'deep work', thereby minimizing the distractions of open-plan workplaces. Encouraging employees to share their views & concerns on a [company] social platform could reduce stress and enhance inclusiveness.
One definite trend is to allow employees to access data easily on their mobile devices; like their own KPI related data that helps meet goals and drive certain behaviors. This way, the employee may find it easier to comply with the requirements on time and do more productive work.
What leadership lessons would you like to share with other business leaders?
 Focusing on employee engagement can do wonders for individual and organization's performance.
Just being cognizant of 'human factors' in decision-making can enhance employee engagement significantly.
And relying on behavior science is a powerful approach for achieving this.